Cotton On's Hello World campaign features MasterChef contestant Hayden Quinn, The Vampire Diaries star Phoebe Tonkin and Aussie models Rosie Tupper and Jarrod Scott.
Cotton On continually uses Australian brand ambassadors and the new Hello World campaign features a variety of Australians, being able to make a connection to customers with faces that differ from each other. Phoebe Tonkin is a new face to arise from Australia and try to make it big in Hollywood. The Vampire Diaries starlet, however can relate to teenage girls followers whom grew up watching Phoebe in H20: Just Add Water in Australia and her new following of American base supporters with somewhat of a cult figure among fans of Vampire Diaries. Phoebe Tonkin is the perfect face for Cotton On to allow for an expansion of the brand to rise in the US as a retailer introducing the brand in LA and also continue succeeding in the Australian market having claimed the up and coming star.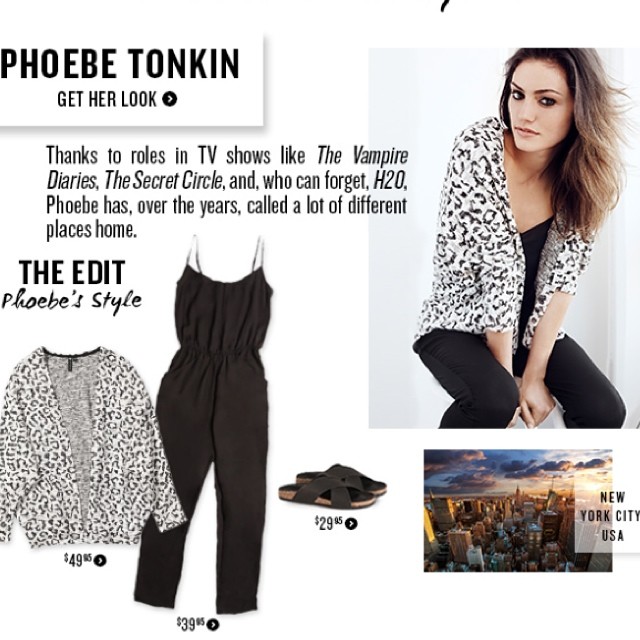 The originals starlet Phoebe Tonkin also poses with the 2011 MasterChef star Hayden Quinn. The surfer and foodie fits the total look of Cotton On having created a repor with Australian households through the show MasterChef, with an up and coming show Hayden Quinn: South Africa that will premier on ABC3 soon. With a new show premiering he will be continually known within the household and can bring in a market of followers to Cotton On including foodies and surfers. With Hayden Quinn featuring in the campaign the brand consistently addresses the Australian customers by having a relatable figure that obtain the vibe of the brand and are a perfect match for the Australian public.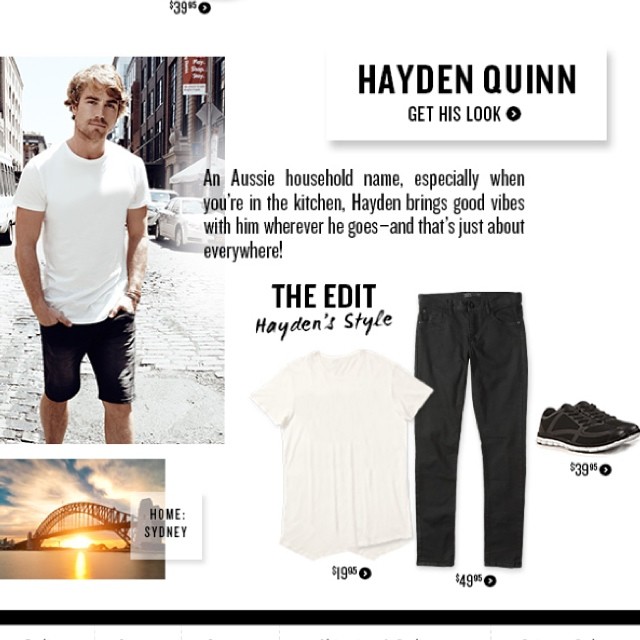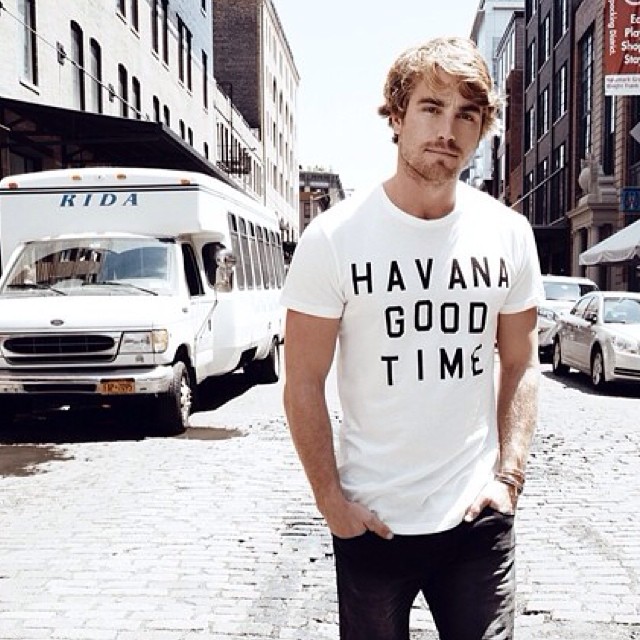 Meanwhile, Rosie Tupper and Jarrod Scott bring their professional model experience to Cotton On – both featured on the cover of Vogue Australia.Rosie Tupper was born in Perth and has a huge portfolio, featuring in advertisements for DKNY and Marcs and been on the cover of magazines in Australia, Japan, Mexico and Sweden. Among with the shows she's walked for including DKNY, Nanette Lepore, Marchesa and Diane von Furstenberg.
With Rosie's recent experience on the covers of magazines all over the world, allowed for Cotton On to not only see her potential but the contacts and articles they could feature in internationally. The Cotton On campaign can add to the models portfolio and be seen all over the world in castings and create a buzz in the international fashion market. Rosie contains the Aussie girl surfer look relating back to the consistent message and its Australian market approval.
Jarrod Scott's big break came in March when his ridiculously ripped physique adorned the cover of influential fashion bible Vogue Hommes International in a controversial pose that exposed pubic hair, hinting at the full-frontal nudity within. Since that exposure his career has gone stratospheric, with modelling jobs for the 
likes of Maison Martin Margiela, Armani, Hugo Boss and H&M. He also appears opposite a smouldering Nicole Kidman in the latest Jimmy Choo advertising campaign.
Jarrod Scott dreamed of playing AFL and went From a $200-a-week VFL footy player to a six-figure salary cashing in as an International model, this moustachioed local is playing a different code of Aussie Rules. Jarrod adds a diverse look to the Cotton On campaign giving a sporty look and appealing to men with a muscular physic.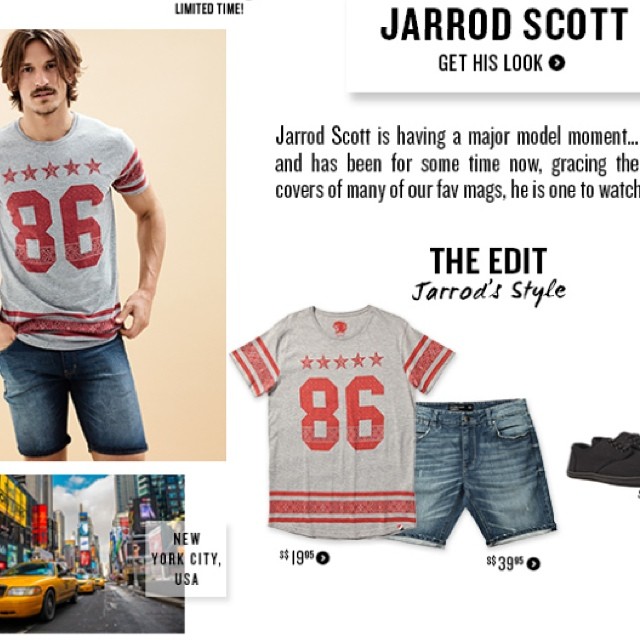 Cotton On has comprised a range of different looks for the face of the hello world campaign with Phoebe Tonkin, Hayden Quinn, Rosie Tupper and Jarrod Scott. From surfer, muscular, blonde and brunette with different styles that all embrace the look of Cotton On and are all homegrown Aussies that is a reoccurring nature within the Cotton On campaigns.
Cotton On brand ambassadors include huge names one such as Lara Bingle and with that has collaborated with Cotton On Body with a self-designed collection. Bingle's Cotton On Body underwear features basics in classic black, white and grey, plus bright colourful hues and wild leopard print in soft cottons and easy-to-wear bandeaus and boyish bottoms. The pieces are a reflection of her own undergarment style. The collection reflects Lara's effortlessly cool style; relaxed but with a sense of understated sexiness.
Lara Bingle was the perfect match to create a self- designer collection and be the face and name of the brand, as she has previously worked with the company succeeding in all the campaigns. Lara Bingle is another Aussie girl abroad whom is known in Australian households and that girls aspire to look like.
Throughout the years Cotton On is a consistent retailer whom continually reflect their brand messages with brand ambassadors who represents the brand and embodies Cotton On's image in every way. These brand ambassadors mentioned promotes the company and its products and creates a positive image for the brand. In the meantime promote the brand internationally expanding the company and retailer all over the world.